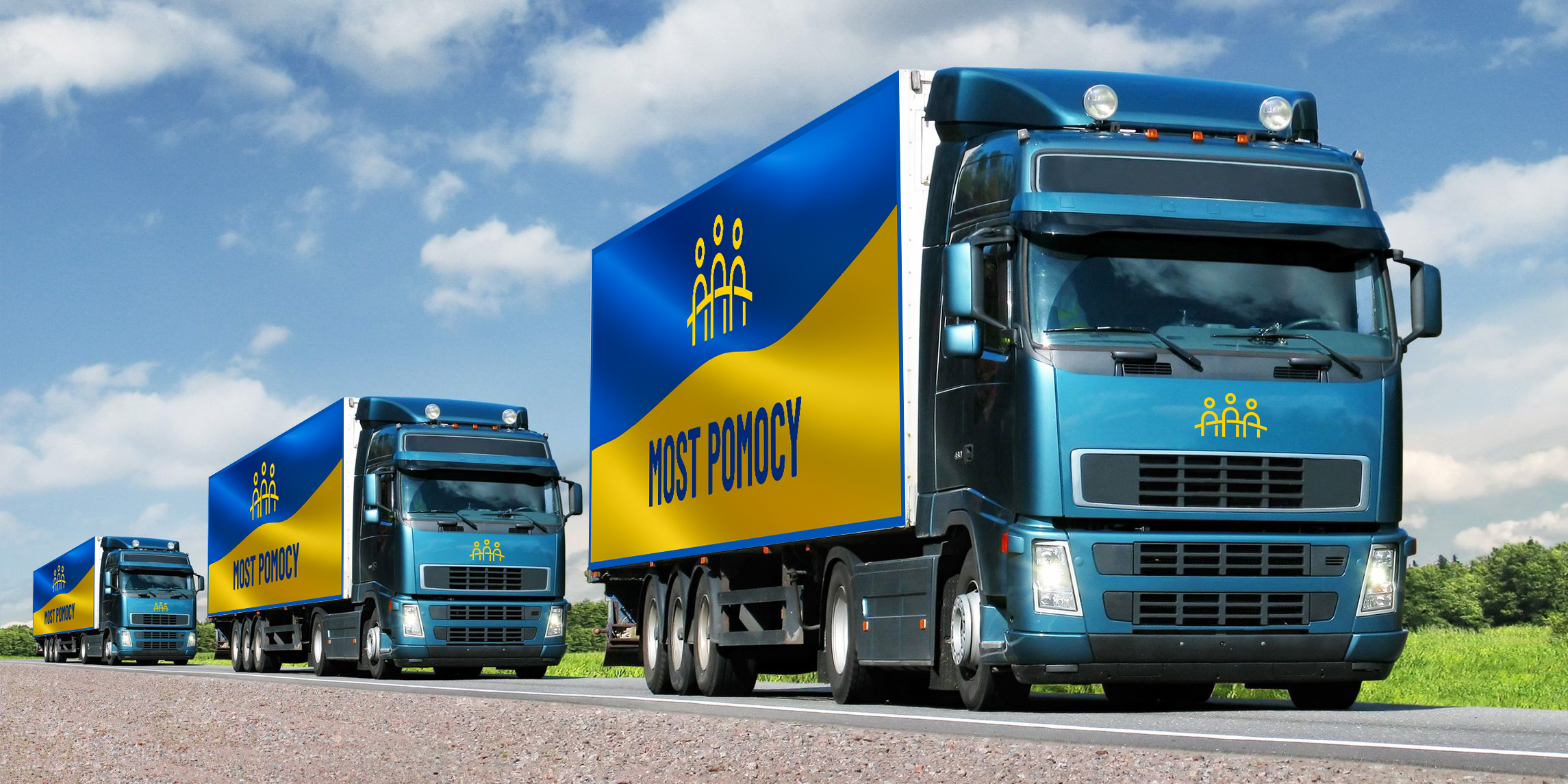 BRIDGE OF HELP
WHAT WE DO?
Sadly, the war in Ukraine is still ongoing. It affects people both inside and outside the combat zone. In some places, the supplies of food, hygiene products and medicine are running low, in others they have already run out. Since the outbreak of war, we have been responding to these basic needs. We are working with our friends from Ukraine who have experience in mass cargo transportation to and within Ukraine, to organize a permanent "bridge of help".
HOW WE DO IT?
We use donated funds to purchase food, hygiene products and medicine directly from wholesalers and producers. Then we load them onto trucks and ship them to selected NGOs and churches in various locations across Ukraine.
Making use of our expertise, we also support other aid organizations and churches from Poland and other countries by transporting their consignments into Ukraine. A reloading warehouse was launched in Lublin for aid sent from outside Poland. From here, we use Ukrainian trucks to deliver aid to specific locations in Ukraine.
We desperately need your support in this effort!
We will be very grateful for any help!
HOW YOU CAN HELP?
FILL A TRUCK WITH AID!
Contribute to the cost of our bulk purchases and shipping.
The cost of filling one truck with the products is about 30,000 euro.
That's a lot, so whatever amount you contribute makes a difference!
You can do this by clicking the button below.
CONTACT US WITH OTHERS!
If you know organizations, companies or individuals from Poland or other countries,
organizing help for Ukraine that might be in need of support
in the organization of transport and/or transshipment, contact us.
EN: contact@bridgeofhelp.org / PL: kontakt@mostpomocy.pl
JOIN US!
If you want to help us practically, contact us by e-mail above or call us:
UK (English) +44 (0)7831 309641 (phone or WhatsApp)
PL (English) +48 22 848 9594
FOLLOW US
Like, share and follow us on FB:
Help us please!
Together, we can be a bridge of help to Ukraine!
OUR PARTNERS AND DONATORS
---